How to Apply for EU Grants" - Erasmus+ KA220 and KA210
Workshop Overview: This workshop is designed to equip participants with the essential knowledge and tools needed to successfully apply for EU grants, specifically focusing on Erasmus+ KA220 and KA210. Led by experienced trainer Veronica Gelfgren, who has been actively involved in over 50 EU projects since 2008, this workshop covers all you need to know. 
Taxes - IRS (Portuguese Income Tax)
Workshop Overview:
Let us help you understand the important rules and systems in Portugal.
Did you know, for example, that you can save up to €3,000 a year in taxes if you do it right?
Did you also know that as a resident of Portugal, you can reduce your IRS or even be refunded if you benefit from some tax deductions. Expenses you incur in 2023 related to education, health, real estate, child support, nursing homes, VAT, and other general family expenses qualify for IRS tax deductions in 2023, and may result in benefits for you when you file your declaration in 2024?
Workshop: "How to Manage an EU Project"
Date and Time:
Date: To be confirmed (Please stay tuned for updates)
Time: [Specify the time]
Investment:
Workshop Content:
Management Essentials:
Understanding and establishing contracts with the National Agency and project partners.
Handling project payments.
Utilizing Project Management Tools.
Project bookkeeping and VAT declaration.
Managing salaries and work contracts.
Documenting proof of payments.
Conducting project evaluations.
Engaging stakeholders effectively.
Outputs and Work Packages:
Understanding and actively working on project outputs and work packages.
Organizing and documenting online meetings and face-to-face meetings with partners, including minutes of the meeting, signature lists, certificates, and proof of travel.
Testing and Piloting:
Overview of testing and piloting processes.
Transnational Meetings (TPMs) and Learning Teaching and Training Activities (LTTAs):
Understanding the significance and management of TPMs and LTTAs.
Dissemination:
Creating a project identity through a logo.
Establishing a project presence on a website and social media channels.
Documenting dissemination evidence.
Compiling dissemination reports.
Organizing Multiplier Events.
Financial Reporting:
Understanding and preparing interim and final financial reports.
Takeaways: Participants will leave the workshop with all the necessary templates and online tools required for effective project management.
Don't miss this opportunity to gain comprehensive insights into EU project management practices and equip yourself with the tools necessary for successful project implementation.
To reserve your spot, please [provide registration details].
🌐✨ Project Update: As we near the culmination of our...
Read More
🌸 Empowerment Unleashed: Join us in making a difference! 🌟...
Read More
A Successful Kick-off: Edumom Project Partners Unite in Vilamoura, Portugal...
Read More
Welcome to TropicalAstral, where social media expertise meets innovation....
Read More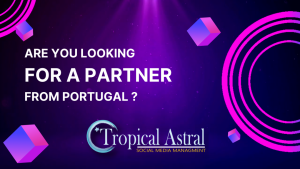 At TropicalAstral, we are not just a Social Media Management...
Read More
As part of the INTERREG program, we participated in a...
Read More
The Erasmus+ project 'NUTCRACKER – Learning by doing and helping'...
Read More